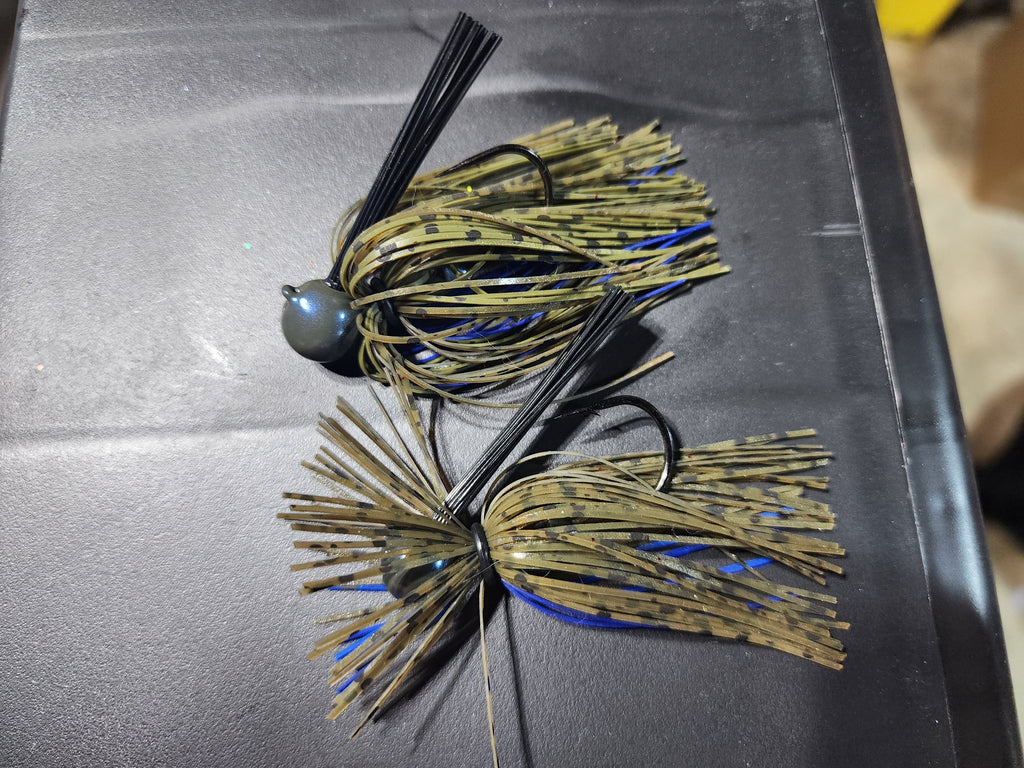 BackDraft Ball-Out Jig - Kurts Craw
---
Our Ball-Out Jig is a great finesse jig. High performer in pressured areas.   Drag it, Shake it, Flip it, you can't fish it wrong.   You can even crop the skirt and turn it into a spider jig. 
It's built on a Mustad 32796 heavy wire ultra-point hook. Available in 5 sizes: 5/16 oz., 1/4 oz., 3/8 oz., and 7/16 oz., is a 2/0 hook. And the 1/2 oz. is a 3/0 hook.
Stop wasting time fishing and start catching. 
#StopFishingStartCatching #InIt2Limit
---
Share this Product
---
More from this collection